Stay Ahead of the Competition with High-Quality Handheld Laser Marking Machines from SUNINE LASER 
---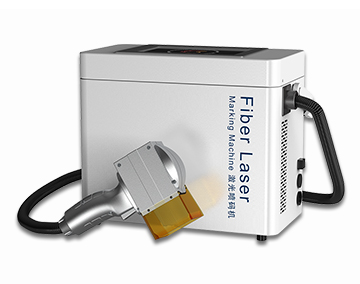 ‍Handheld laser marking machines have revolutionized manufacturing processes worldwide, providing businesses with unparalleled speed, accuracy, and versatility when it comes to material marking. As a pioneering name in this field, SUNINE LASER offers cutting-edge solutions that help companies stay ahead of the competition.
Introduction to SUNINE LASER
Sunine is a global producer and supplier of laser coding and marking systems. The company was established in the year 2010. We are committed to developing, manufacturing, and providing a wide variety of high performance laser printing solutions for package coding applications to industries throughout the world that include dairy, beverage, chemical, pharmaceutical, pipe, and cable manufacturing. Sunine's large team of highly skilled, experienced, and professional technical associates has contributed to the company's positive reputation for providing excellent customer service.

Benefits of Handheld Laser Marking Machines from SUNINE LASER
In comparison to more conventional methods of marking, our cutting-edge technology offers a number of benefits, such as a reduction in the amount of time required for processing, increased precision, and enhanced consistency.

Improving the Marking Process's Productivity while Maintaining Accuracy

The handheld laser marking machines provided by SUNINE LASER are intended to facilitate the streamlining of production procedures by providing rapid and accurate material marking. You can quickly and easily apply labels, serial numbers, barcodes, and other identifying marks to a wide variety of materials using the devices in this category. Because of this, the manual labeling processes end up being more efficient, leading to a reduction in the costs associated with those processes. In addition, our cutting-edge software guarantees the precise positioning of the marks each and every time, which cuts down on errors and waste.

Increasing the Scope of Possible Applications Through the Implementation of New Technologies

At SUNINE LASER, we are aware that the requirements for marking materials differ based on the sector in which our customers operate. Because of this, we incorporate cutting-edge technologies into our handheld laser marking machines. This gives our customers the ability to tackle even the most difficult applications with ease while maintaining a high level of accuracy.

Guaranteeing Uniformity and High-Level Performance Across All Operations

The ability of the handheld laser marking machines offered by SUNINE LASER to deliver consistent results across all operations, regardless of the type of material being worked with or the degree of complexity of the application, is one of the most important advantages of using these machines. These devices ensure that every mark that is applied satisfies the most stringent quality requirements by utilizing our unique algorithms and highly developed software. No matter whether you need to identify products while they are being assembled or verify the authenticity of products after they have been sold, our machines will always provide reliable and repeatable results.

Conclusion

With SUNINE LASER at your side, you can take advantage of the many benefits offered by handheld laser marking machines. From improving efficiency and accuracy to expanding application possibilities and ensuring consistency and quality, our solutions will help you stay ahead of the competition. Don't settle for mediocre marking methods – choose SUNINE LASER today and experience the power of high-quality handheld laser marking machine